I seem to recall doing nothing last year for More Joy Day. And, as mentioned previously, I had hoped to have something cool to post today, but life intervened last night, followed by exhaustion and falling asleep during Top Chef. And today, this guy......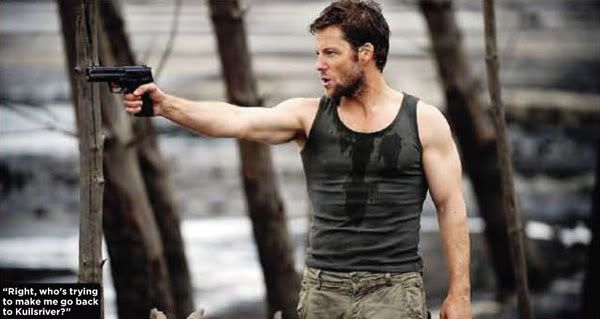 ....took up much of my free time. Not in that way. Minds out of the gutter, people!

But I'd hate to have any of you think

Then I'd be all

So,
.

First, I thought I would open up the floor to questions. Any questions anyone is dying to ask, feel free! As long as they aren't personal. ;) Think fandom.

Second, third and fourth because this one is a bit more complicated. Here's the deal: I bake (well), draw (even weller) and like buying people stuff. So, comment on this post within the next 24 hours (OK, let's say by Midnight tomorrow) and I'll randomly (really!) pick a name to receive one of the following:

- If you live within the continental United States, I'll send you brownies made from scratch. Since shipping and customs would be a bitch, if you live outside the U.S. you tell me what candy you like.

- A drawing of your favorite celeb, a family member (I'd need a scan of an 8x10 photo) or I can send you something original.

- I'll get you something off your Amazon (or other) wish list (anything up to $25).

When commenting, feel free to mention which of the above you'd prefer getting or your first, second and third choice. I'll let you all know by Saturday the three names I pull from...um, a bowl since I don't own a hat. Where's Neal Caffrey when I need him???